Just Smudge it! Sage Spray 4 oz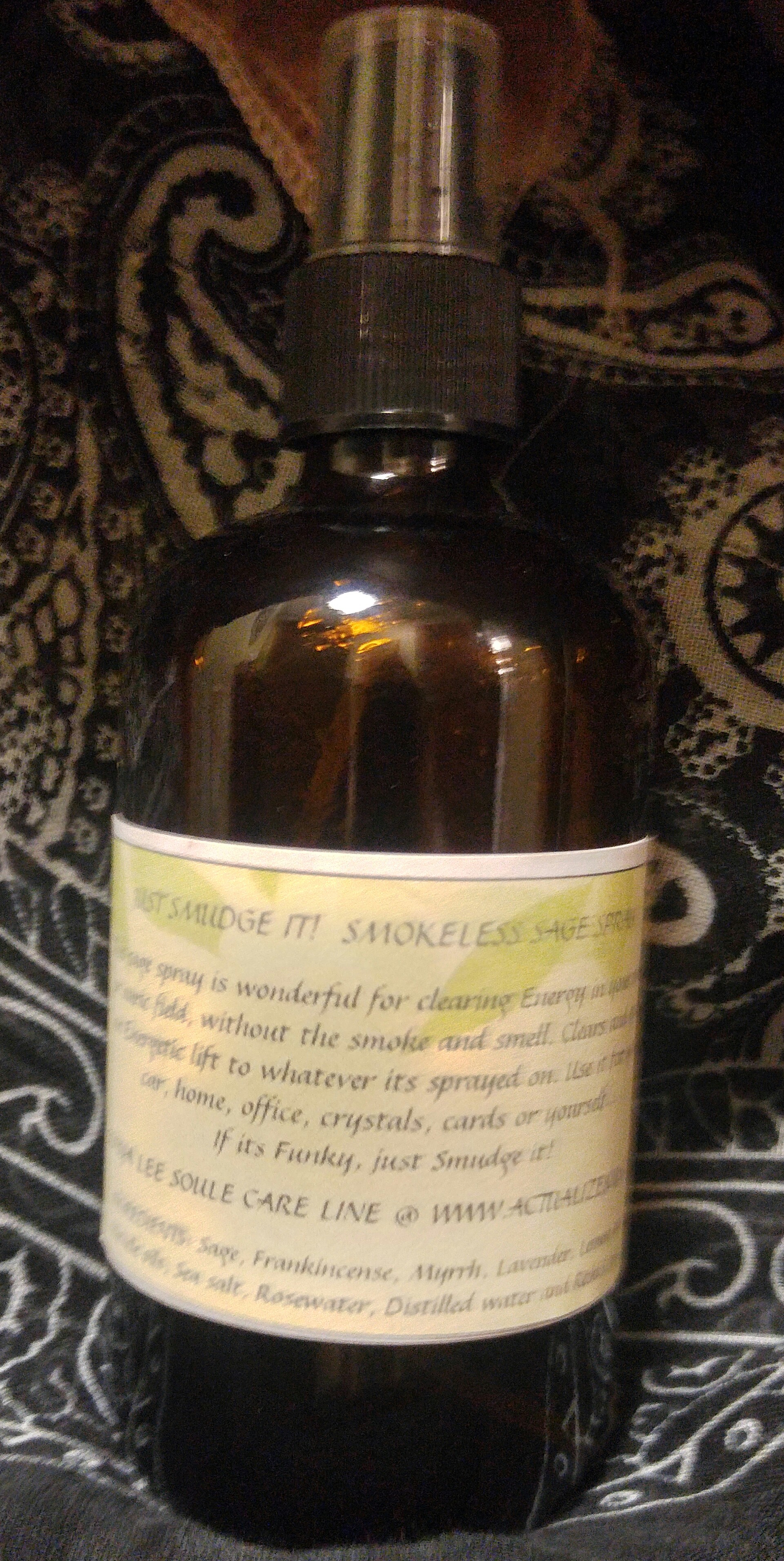 $ 10 USD
Custom blended spray for clearing your Aura or your environment. Blended with the highest quality essential oils and Reiki'd for your intention and use. 4 oz amber bottle
This is my best seller!
Just Smudge it! Sage Spray 8oz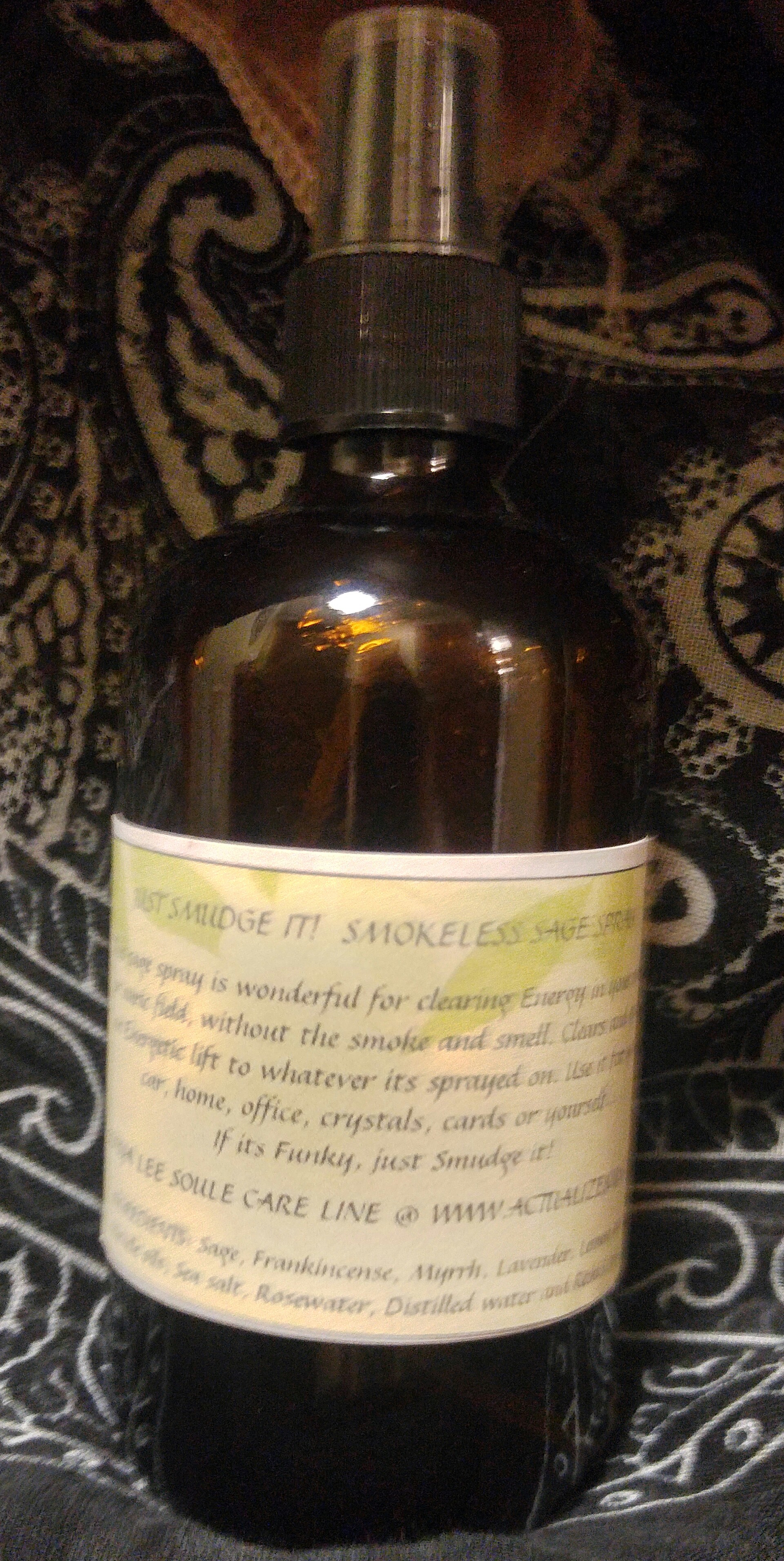 $ 20 USD
Custom blended spray for clearing your Aura or your environment. Blended with the highest quality essential oils and Reiki'd for your intention and use. 8 oz amber bottle
This is my best seller!
Acne Astringent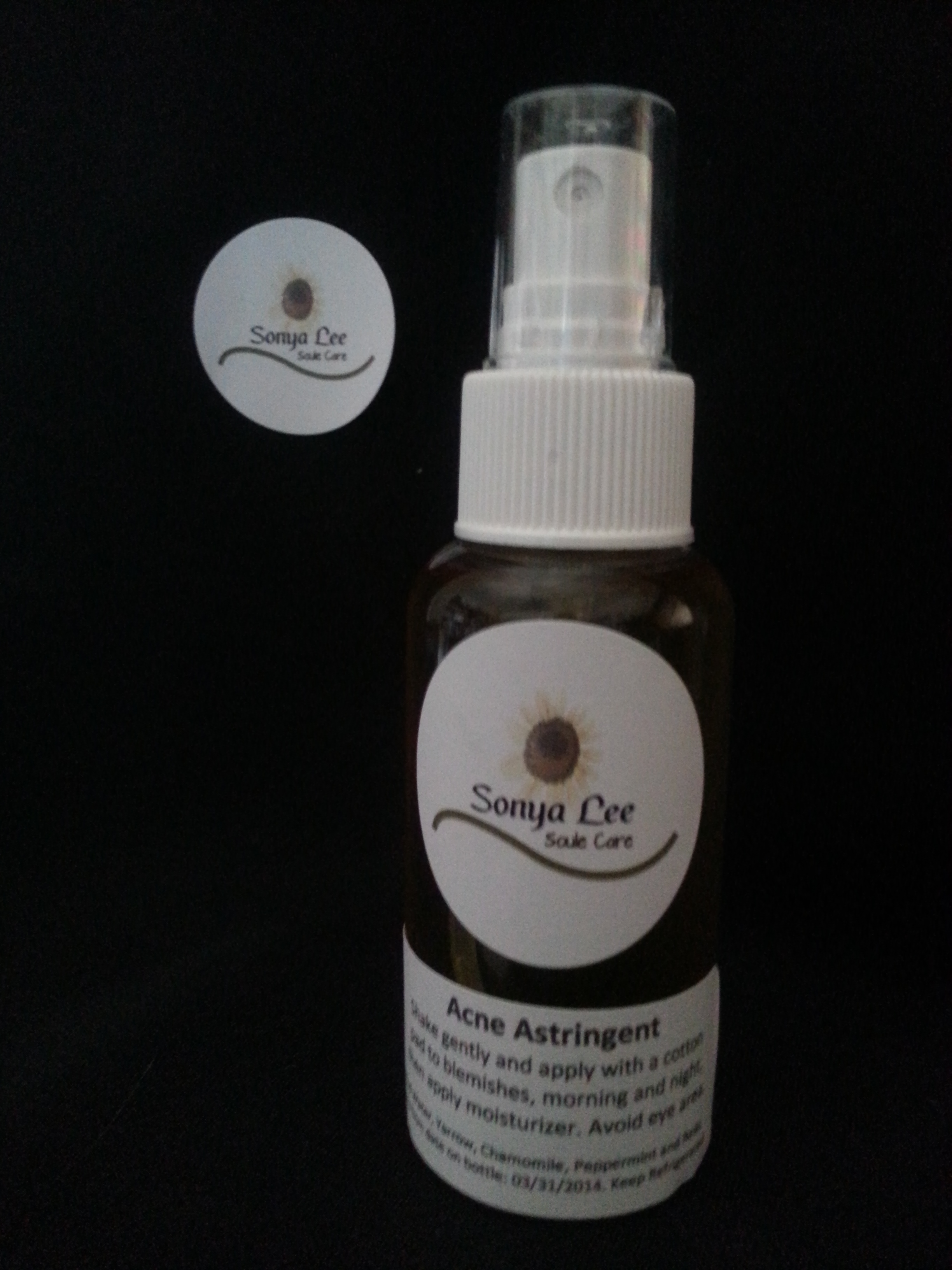 $ 11 USD
I Created this chemical free astringent for my son. Made with Yarrow and Chamomile to soothe irritated skin, and reduce outbreaks, can be used on face, back or anywhere breakouts occur. Use with the Light Moisturizer for additional hydration and PH balance.
Soule Salve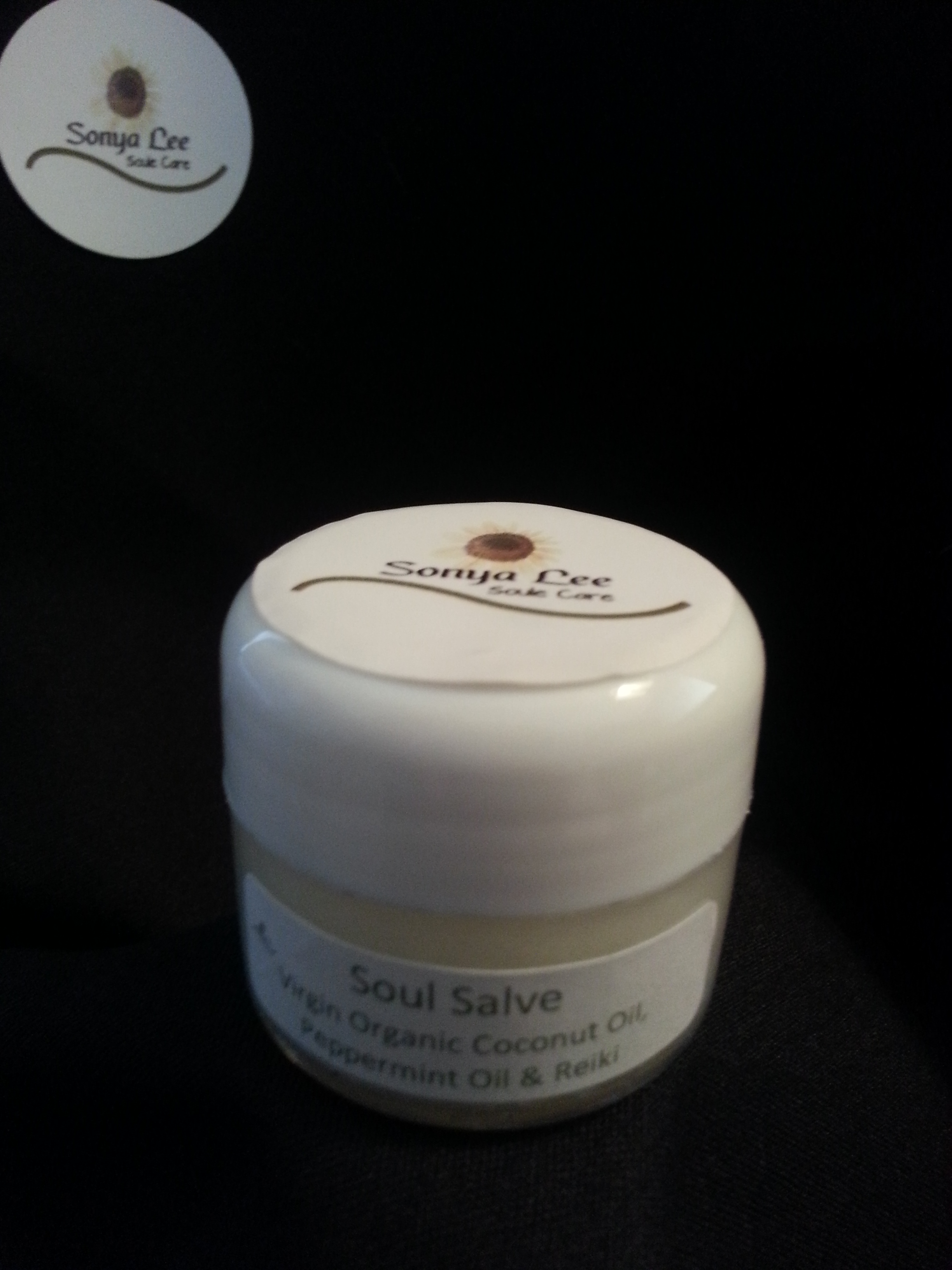 $ 11 USD
Made with Coconut oil and Essential oils like Peppermint, this product is great for treating dry skin, cracked heels and it feels great. I created this for my Reflexology practice, and is great for Diabetic feet, skin irritations like eczema and trigger point release. Use on feet, legs and hands for healing relief.
Soule Soak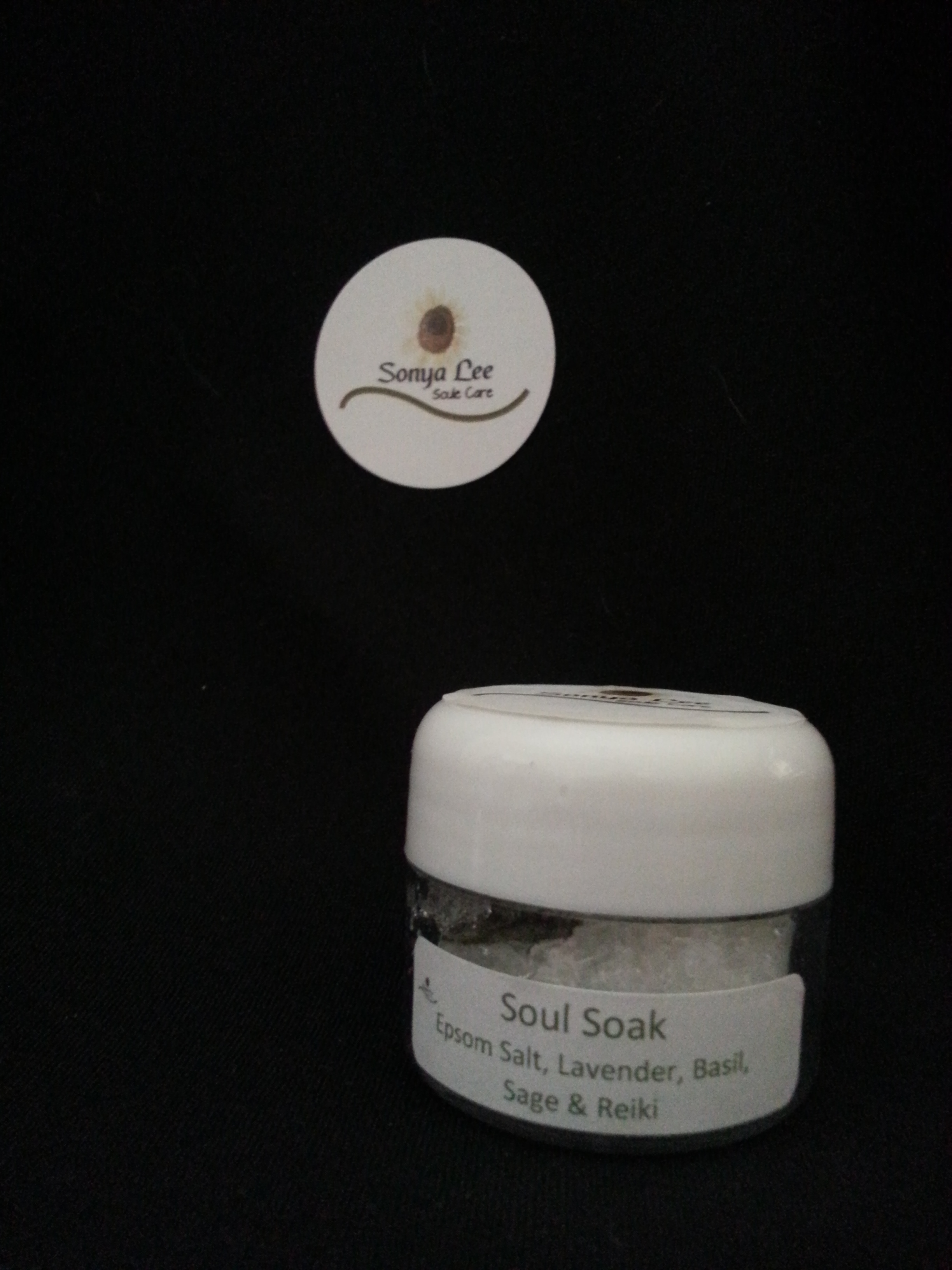 $ 9 USD
Soothe tired achy feet with this therapeutic soak. Use a couple tablespoons in a foot bath or use entire jar for a soothing body soak for tired, overworked muscles and energetic cleansing. Infused with Sage, Lavender and Basil for additional healing properties and a relaxing scent.